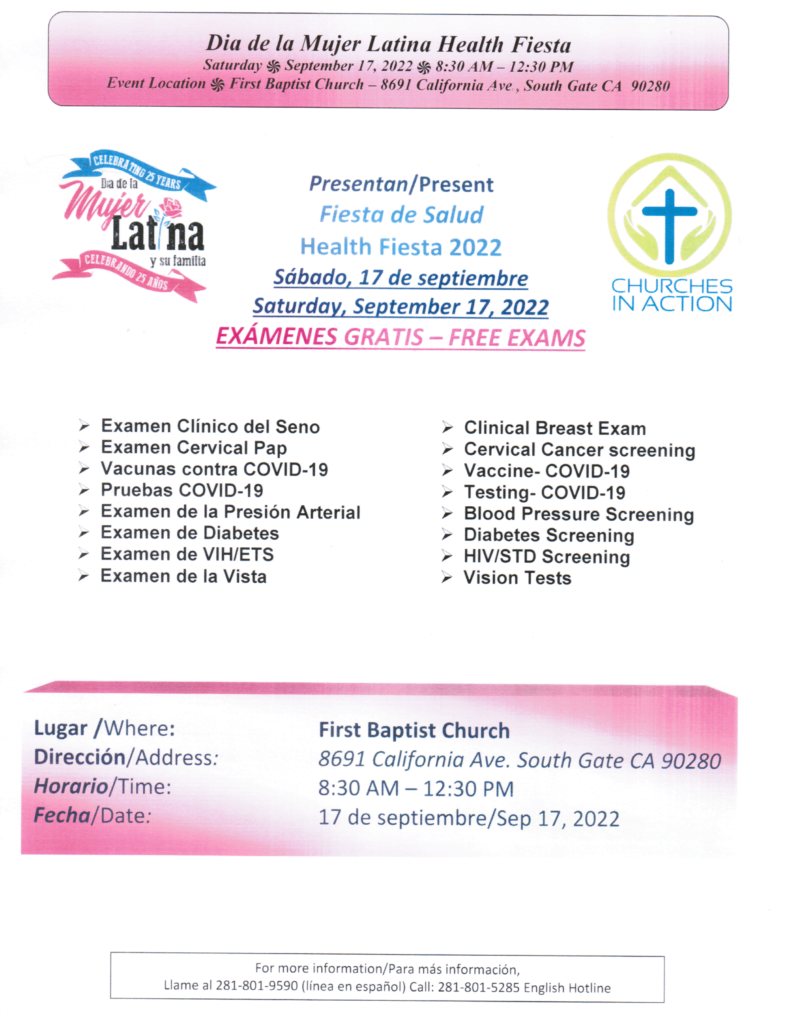 Dia de la Mujer Latina Health Fiesta
Saturday, September 17, 2022
Have you been busy taking care of family and friends?
You haven't taken the time to take care of your own health?
This event is for you!  Register today or by September 9, 2022 for these screenings to get back on track with your health.
It is never too late, don't delay, don't wait!
For more information/Para más información, 
or to register in advance
Llame al 281-801-9590 (línea en español) Call: 281-801-5285 English Hotline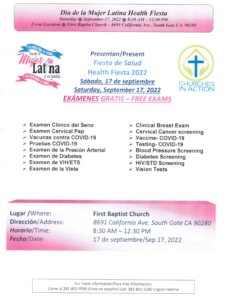 Saturday September 17, 2022 We all find it difficult at times to make the time for our own health; especially when we are busy busy busy taking care of
MORE DETAILS