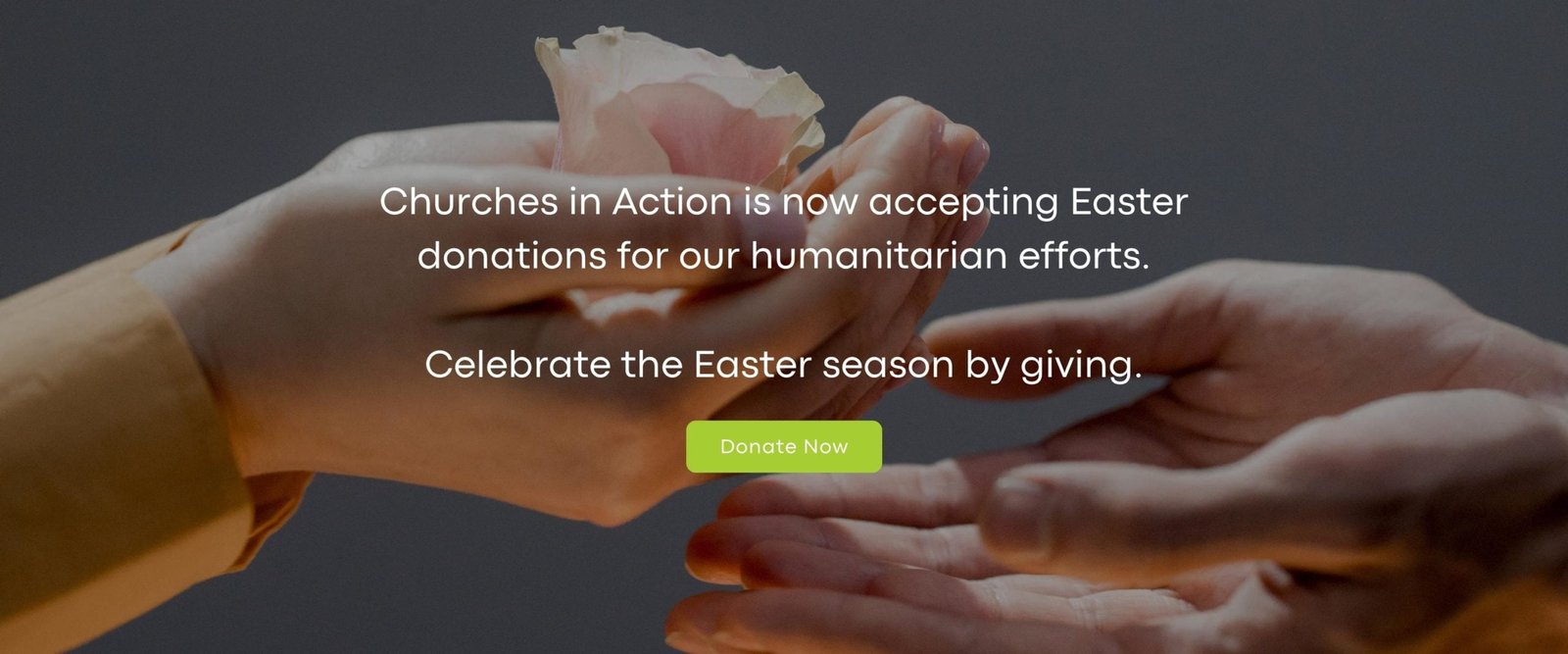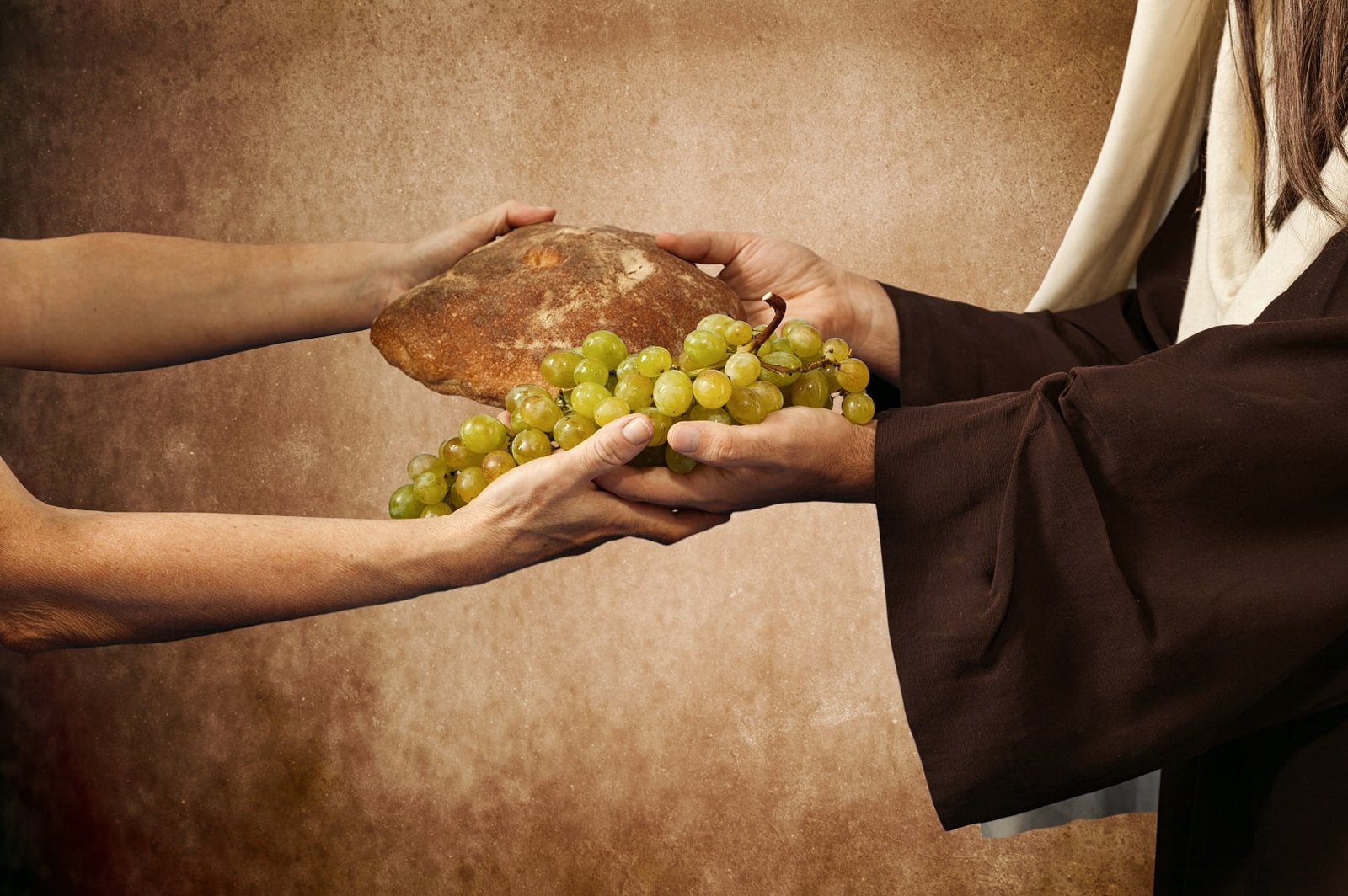 Churches in action is now accepting donations for our humanitarian efforts. Celebrate the Easter season by giving. CTA button Donate Now (3)
Slide 1
Churches in Action is now accepting financial donations to provide grocery gift cards to families in need.
Slide 1
Our visit to Cumbres del Rubí, Tijuana, Mexico.
Join us in helping the families rebuild their homes.
Slide 1
We're reaching across church walls to reach our neighbors
Note: Click anywhere outside the video to close.
Churches in Action is a Christian institution that was started in Los Angeles, California by Bishop Juan Carlos Mendez. Churches in Action mobilizes year-round to reach the poor and needy. Locally, nationally and internationally, we are a vocal advocate for the hungry and displaced, traveling to every corner of the globe to help children and families in need.
Reach out beyond boundaries and inspire hope
People suffer every day from the world's growing list of problems, and yet all it takes to make a difference is to show care and compassion. Reach out to us here at Churches in Action and we'll help you reach those in need.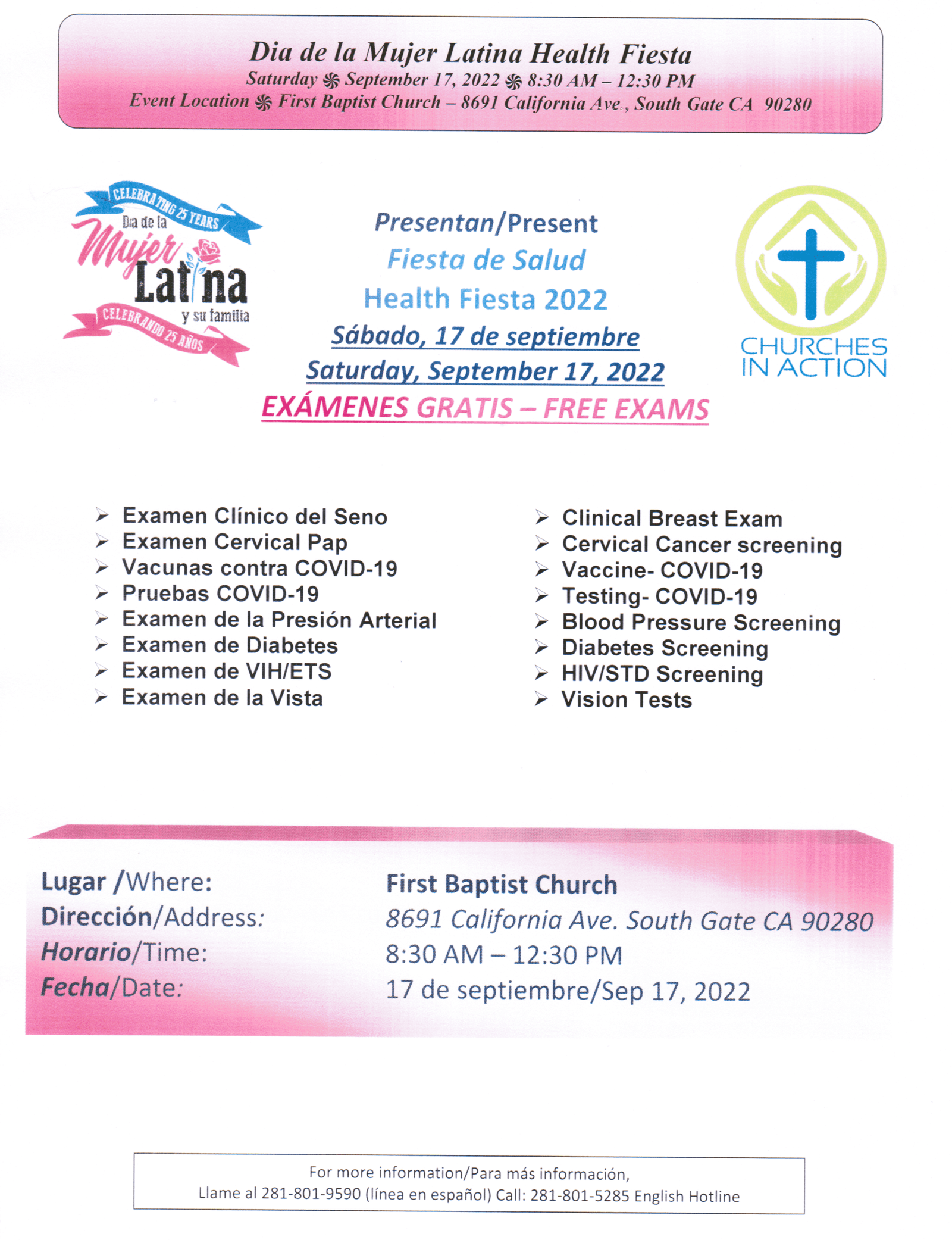 Dia de la Mujer Latina Health Fiesta
Saturday, September 17, 2022
An opportunity not to be missed!  
You have been busy busy busy taking care of family and friends, no time for you to take care of yourself?
Save the date, register between now and September 9, 2022 to guarantee you receive the screenings you need to get back on the road to taking care of your health.
For more information/Para más información or to register…
Llame al 281-801-9590 (línea en español)
Call: 281-801-5285 English Hotline
Don't delay, don't wait, don't be late!!!